The Engineering Director is responsible for providing strategic leadership to multiple engineering teams and departments, ensuring effective collaboration and coordination. They will drive the development and execution of engineering strategies, aligning them with the overall strategic goals of the company.
Key Responsibilities
1. Project Management:
Manage team development efforts towards successful iterative project delivery
Ensure appropriate procedures and processes are followed with on-time delivery on projects
Monitor, evaluate, and ensure projects and task for delivery commitments and keep communication lines open and transparent on impediments or risk for on-time delivery
Refine requirements to translate them into functional specs
Collaborate with Money Forward Group and stakeholders to collect and document project requirements, development of user stories, estimates and delivery schedules
Define and enforce well defined processes and standard to ensure quality in all tasks and documentation
2. Team and Department Management
Scope of management: 30+ engineering talents
Lead and manage multiple engineering teams and departments, ensuring effective collaboration and coordination
Set clear goals and objectives for the teams, and provide guidance and support to achieve them
Foster a culture of excellence, innovation, and continuous improvement within the engineering organization
3. Engineering Development
Recruit, develop, and retain top engineering talent to build high-performing teams
Coach to team members, help them grow and advance in their careers
Deliver training programs and initiatives to enhance the technical skills and knowledge of the engineering team
Establish vision and career roadmap for technical engineering aligned with business needs
4. Strategic Execution
Align engineering initiatives with the overall strategic goals of the company
Develop and execute engineering strategies to drive product innovation and ensure the successful delivery of projects
Collaborate with cross-functional teams to ensure the smooth execution of engineering projects
5. Stakeholder Engagement
Collaborate with internal stakeholders, such as product managers and business leaders, to understand their requirements and align engineering efforts accordingly
Communicate effectively with stakeholders to provide updates on project status, risks, and opportunities
6. Operational Excellence
Implement and improve engineering processes and methodologies to optimize efficiency and productivity
Build the Engineering experiences through enhancing the Technical interview process and Engineering Onboarding programs
Drive the adoption of best practices and industry standards within the engineering organization
Monitor and evaluate the performance of engineering projects, ensuring they are delivered on time and effectively
Qualifications
Must have
Background in Information Technology, Software Engineering, or Information System
Proficiency in English
10+ years experience in managing web project or product development
4+ years experience with people management and stakeholder management
Experience in handling an engineer team (direct or indirect) of 20+ members
Adaptability: Demonstrates the ability to adapt to large, complex, and frequent changes, ensuring the engineering organization can effectively respond to evolving market demands
Inclusive Leadership: Advocates for diversity and inclusion within the organization, fostering an environment that values and leverages diverse perspectives
Networking / Relationship Building (People management/ Stakeholder management): Strategically expands networks and builds strong relationships with stakeholders, both internal and external, to drive collaboration and achieve organizational goals
Risk Management: Designs and implements strategies for effectively managing high-risk initiatives, ensuring that potential risks are identified and mitigated to minimize impact on project outcomes
Strategic Thinking: Demonstrates the ability to think strategically and influences the direction of the organization, aligning engineering initiatives with the overall strategic goals of the company
Nice to have
Experience working at similar level in an IT firm, such as Department Manager, VP of Engineering / Head of Delivery / CTO
Holding professional certification in management, such as PMP, PgMP, CSM, PMI-ACP
Experience in managing/developing BtoB applications
Fluent in Japanese (N1/N2) is a big plus
---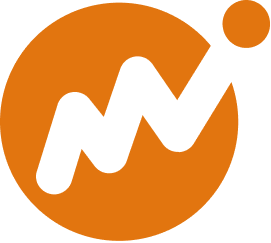 Our benefits
Caring Mental & Physical Recreation:
Hybrid working: 2 days at the office and 3 days WFH
Working hour: Flexible start 8AM-9AM from Mon-Fri
Full salary in probation
Insurance: Applied from Probation period:

Social Insurance, Health Insurance, Unemployment Insurance (on 100% salary)
Private health insurance & accident insurance. From Managing level: extra for family members

Bonus: 13th month salary
16 - 24 paid days off and more
Paternity leave: Extra 5 days
Annual company trip; Quarterly team building
Billiards & Running club
Annual health check
Well-equipped facility: Macbook pro, additional monitor,..
Caring Career & Development:
Clear Career path
Foreign language & International technology-related certifications sponsoring
External & internal training courses
Soft-skill workshops
Tech seminars
Monthly and biannual Recognition Awards
Performance & salary review: twice/year (Jun & Dec) Not found any
ideal
position yet?
Just leave your CV and
we will
contact you for upcoming
opportunities.