Job Description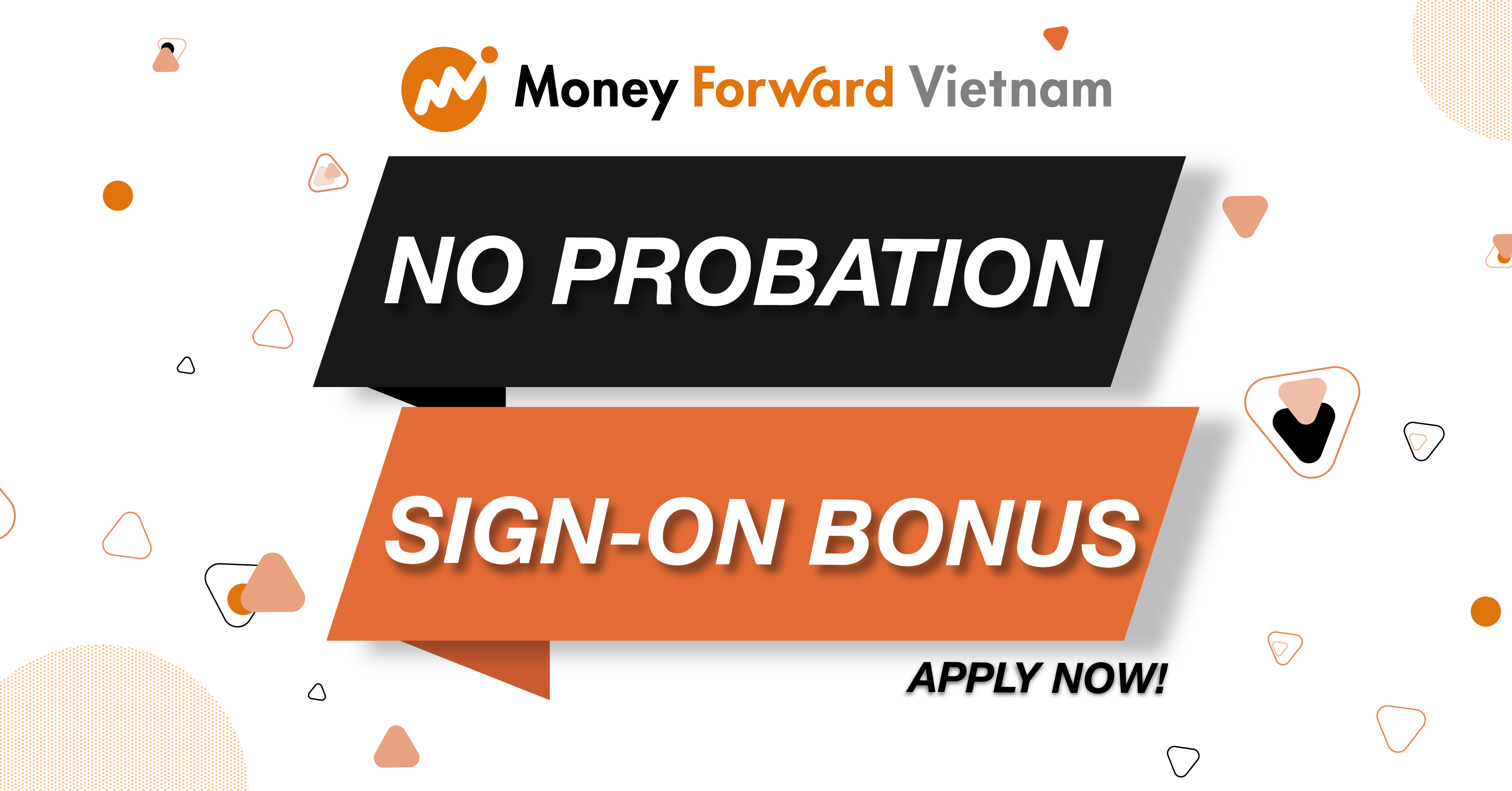 TOP 3 REASONS TO JOIN US
- Competitive salary & benefits
- Flexible working time, no OT
- Employee growth support

JOB DESCRIPTION
- Work directly with Japanese team
- Be responsible for requirement management in Vietnam team
- Analyze, clarify and transfer Japan team's requests and requirements to project team members in Vietnam
- Successfully manage the relationship between Japan and Vietnam team through excellent communication
- Together with the team (JP & VN) to ensure work to be identified, assigned and completed as expectation
- Participate in developing and execute test cases to verify deliverable
- Facilitate meeting between JP team and VN team to be more effective

REQUIREMENTS
Must have
- Language: Japanese (N2 or above. Good speaking, listening, reading and writing). English (limited working proficiency)
- More than 2 year of experience as Bridge Software Engineer.
- More than 2 year of experience in Web/Mobile development
- Good understanding of software development process
- Experience in writing document and presentation
- Logical requirement analysis skill
- Well-organized, creative and capable of performing multiple tasks simultaneously
- Good communication skill. Ability to establish effective working relationships with many different people
- Good understanding of Japanese working culture / working style

Nice to have
- Good programming skill in Java, Ruby on Rail, Golang
- Working experience in Japan
- Interesting Engineering Projects
- Develop brand-new services for the Japanese market with teams in Japan
- Develop new features in personal financial management service which has No.1 market share in Japan

BENEFITS
- No probation applied for technical positions (all levels)
- Salary review: Twice a year
- Scrum training, work-related training, 1on1
- Bonus: 13th-month salary (Bonus for Vietnamese new year)
- Paid leave: Additional 3-day vacation (15 days in total)
- Award: Monthly Culture Hero, Half-year MVP for excellent employees
- Device: MacBook Pro + Dell Monitor
- Working hour: Monday to Friday, flexible working hour
- Health care: Annual health check
- Insurance: Pay Social Insurance, Health Insurance, Unemployment Insurance with full salary
- Voluntary health insurance and accident insurance (Bao Viet Tokio Marine Insurance 24/7)
- Training: Technical seminar inside & outside the company; Order technical books (base on employee's request); Internal workshops; Scrum
- Others: Grab expense on party day; Free bike parking; Free fruit and coffee; Play Station, Billiard,...